Agencies are preparing themselves with these tools to help keep workspaces effectively clean just in time for this year's flu season.
Insurance agency owners are following an important trend to help protect themselves and their teams by using portable UVC lights to keep workspaces – and the air around them – regularly disinfected.
Lightweight lamps can often be found in every office, improving the effectiveness of conventional cleaning.
Adding a Mogix portable Ultraviolet light to every desk in the office makes it quick and convenient to sanitize the space regularly and support the effectiveness of traditional cleaning. All agents and other staffers need to do is press the button and walk away.  The lights stay on for 30 minutes and shut off automatically.

Throughout that half hour, the areas exposed to the light – including the air – are cleaned of microbes such as bacteria, viruses and other unwanted microorganisms like dust mites.  This benefits everyone in the building by reducing the risk of certain allergy, asthma and illness symptoms while decreasing the need for unwanted sick days.
The portable UVC lights come in different sizes and are a top sought-after Prime Day buy.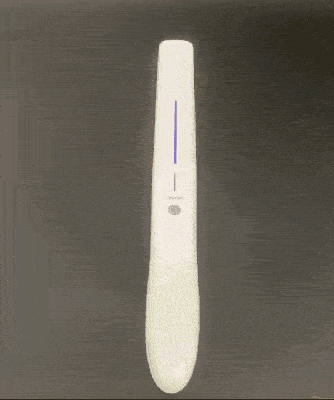 While the rechargeable UVC lamp is perfect for individual workspaces, the Mogix ultraviolet wand takes care of common areas where surfaces are regularly touched.  A couple of uses per day can make a big difference in reducing the risk of exposure to microbes from using doorknobs, keyboards, microwave and fridge handles, security and keycode panels and even coat hangers. Those small shared spaces and objects can be easily and effectively cleaned without covering them in chemicals or leaving them wet or sticky.
Plus, you can rest assured that you're getting the best in safety features from this large area wand. Not all UV products are created equal, this one goes the extra mile, by installing a gravity sensor that automatically shuts off the light when turned over to avoid an accidental flash in face – see how this excellent feature is demonstrated here.
Fall and winter months are always the worst seasons for employee sick time.  Take care of your team with simple and effective cleaning methods that require little or none of their time to complete.  After all, keeping healthy has never been more important than it is this year.
The Mogix UV lights and wands are a top Prime Day sale item.  They are EPA certified, FCC, CE, Rohs, and tested by top microbiology labs. Your team needs these germicidal ultraviolet light tools with 99% sterilization.  Keep your offices equipped with this important step in your agency's disinfecting routines and save 25% off these products for 24 hours in this best Prime Day deal.
Click Here For Amazon Prime Deals: https://www.amazon.com/gp/mpc/A1YMNSE5GR88MF