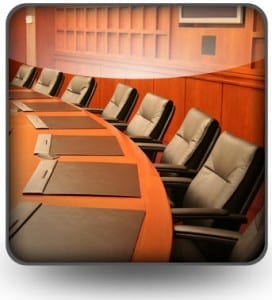 Lawsuits against big companies used to be very rare; but the times are definitely changing. From tobacco companies and fast food restaurants, to big banks and pharmacies; no one is safe from litigation. This is where Directors and Officers liability insurance comes in. Are you prepared to pay millions for the decisions your management makes?
In some states, big companies are directed to cover directors (some include officers), releasing them from any liability of being sued. It was almost seen as a job perk because it was done to encourage qualified persons to take the position.
Directors and Officers liability insurance is usually paid out to the directors and/or officers of the company, if there is a lawsuit against them. It helps to pay for defense costs or cover judgments that may be brought against them. It also helps to cover their personal assets.
This insurance covers the behavior and decisions of your management. In the United States, corporate law allows company management to be held accountable for the choices they make; if those choices were seen to "damage the company."  This could range from loss of money to unfair trade practices.
With lawsuits against big business skyrocketing, more companies are increasing the amount of their coverage, or adding on an extra clause. In a survey conducted among big business, 21 percent of the respondents said they increased their coverage; concerned because of the trend lawsuits are taking.   
Directors and Officers liability insurance has three tiers to it; each one covering a different aspect of the D & O coverage. This can help the company choose a policy that is more tailored to their specific needs.