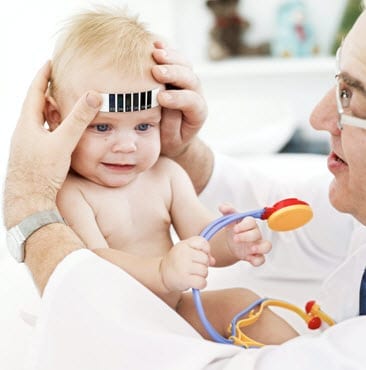 The Commonwealth Fund, a private foundation that promotes higher performing levels of health care, released a new report showing a state to state comparison of health care performance. The report or some refer to as a scorecard,  paid special attention to children's health care and was judged on 20 different criteria's, some of those being:  access to care, treatments, insurance and prevention.
Cathy Schoen, senior VP of the Commonwealth Fund, stated in a news release, "The study demonstrates how policies designed to maintain children's health insurance and access to health care have helped children get the health care they need, especially in tough economic times."
The worst performing areas are:  California, Oklahoma, Florida, Texas, Arizona, Mississippi and Nevada. The survey took a wide range of residents, from middle income to low income, and measured facility availability at affordable costs along with families that have insurance. Some sited reasoning for lower performance due to employers in these states are less likely (based on industry type) to offer health insurance.    
In states that scored the best like, Iowa and Massachusetts, it showed children were more likely to have regular health check- ups that included dental.   
The report also showed that the rates for children insured has increase over 35 states but adults having coverage has been on the decline over the same period. Studies indicate that if parents carry insurance than the odds are more in favor that children will be insured. Still, America has 7.5 million children, over 10% of the population under 18 years old, that are uninsured, according to surveys in 2009.
Some other states that ranked high in children's health care were, Vermont, Maine and New Hampshire.