Wintry weather can wreak havoc on property.
Fallen power lines and tree limbs along with burst water pipes are just a few of the problems home-and-business owners face. When a winter storm hits the last thing anyone wants to do is worry about whether any damage is covered by insurance.
The good news is that many times insurance does cover damage caused by storms.
Damage caused to homes by ice and falling limbs is covered by homeowner's policy, according to an article by CBC News. That's great news for those living in Ontario, Quebec, and the Maritimes affected by ice storms this winter.
According to the Bureau of Canada, homeowner insurance covers storm damage, but a $500 deductible is generally required, so if the extent of the damage is not major then homeowners have to decide whether the cost of the deductible is worth it or not.
Damage from fallen trees, even if it is the neighbor's tree or one owned by the city, should be reported. If the tree is owned by the neighbor or city, generally the insurance agencies covering the individual or city will deal with your insurance agency.
Fallen tree damage that happens to the roof, windows, fences, gutters, porches, and outbuildings should all be covered by homeowner insurance. Debris in the yard will not be covered and will need to be handled by the homeowner.
Burst pipes accounting for spoiled food or other damage can be claimed, but often times there are limitations. The burden is not always covered by insurance, but speak with your insurance provider to determine if the pipes are covered.
If a storm knocks out the power and homeowners leave to stay in a hotel until power is restored, the cost of the hotel may be covered, but only if damage that is definitely covered by homeowner insurance occurs. If homeowners leave to stay in a hotel because staying at home would be simply uncomfortable, then insurance most likely will not pick up the tab.
Vehicles present another problem in the event of a storm. Comprehensive insurance is the only form that covers all of the damage a vehicle may sustain during a storm. Payment of the deductible will be required, so vehicle owners should decide if the claim is worth it.
Take photos of any and all damage to provide accurate records of the damage. These will be beneficial in terms of proving the extent of the damage caused by a storm.
When damage occurs to a home or vehicle, many people are hesitant to make a claim because they fear that premiums will go up. While this is possible seeing as premiums are based on the amount of claims made, it doesn't necessarily mean the premium will go up. Also, if the premium does rise, it might not be exponential.
At the end of the day, making a claim after a storm really boils down to whether or not the policy holder really feels it is the best option.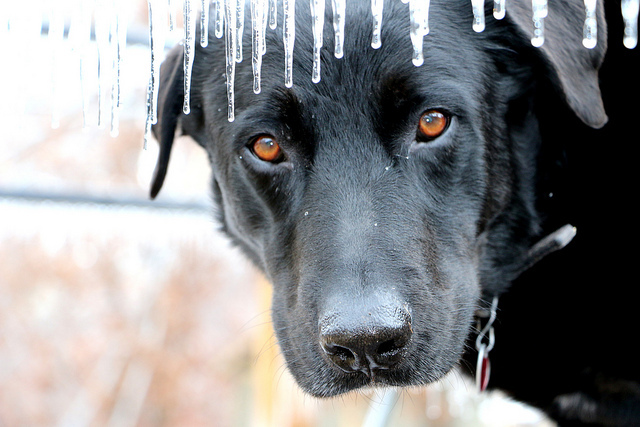 photo credit: OakleyOriginals via photopin cc
Dana Rasmussen writes about insurance trends, high-profile business ventures, and technology companies Syncsort.