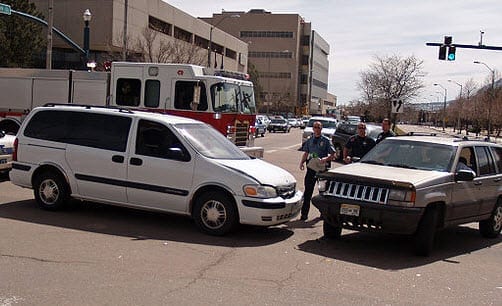 Florida legislators are facing pressure to make changes to the state's no-fault auto insurance laws. Several insurers want to see changes that would help reduce the amount of fraudulent claims they are receiving. State law requires that drivers have personal injury protection coverage that would help them pay medical expenses whether or not they were at fault.
The law is designed to avoid lawsuits but insurers are saying that it is creating incentive for drivers to stage accidents.
The Property Casualty Insurers Association of America, along with the Florida Chamber of Commerce and the Associated Industries of Florida, want better fraud deterrents. They want to make sure claims payments stay out of the hands of criminals and are leaning on legislatures to reevaluate the law to do just that.
William Stander, assistant vice president of PCI, an insurance industry trade group, blames the fraud epidemic for high insurance premiums. In 2008, Florida has the second highest premium for liability coverage in the nation. Stander says that insurers will not be looking to repeal the insurance requirement.
Insurers are working together to formulate proposals on for the situation with the overall goal of ensuring that Floridians do not have to pay more for coverage than they have to.
Opponents of the proposed changes say that staged accidents account for a sparse minority in the number of claims insurers received. They have also cited gaps in data provided by insurers.
Last year, of the 12,820 cases of insurance fraud reported in the state, less than 6% resulted in convictions.